Opening hours at the museum
Winter
September 16th — May 31st
Tuesday—Sunday
1 pm — 4 pm
Monday closed
Summer
June 1st - September 15th
Everyday
10 am - 4 pm
Entrance:
Adult: DKK 50
Children under 16: Free
Welcome to Nunatta Katersugaasivia Allagaateqarfialu - Greenland National Museum and Archives.
Here you can read more about the museum's collections and exhibitions, as well as Greenland's intangible cultural heritage. The archive's digitalised Church ledgers are found here.
Use the menu above or the search function to find what you're looking for and if you need further assistance, please reach out to the NKA staff.
NEWS:
Exhibition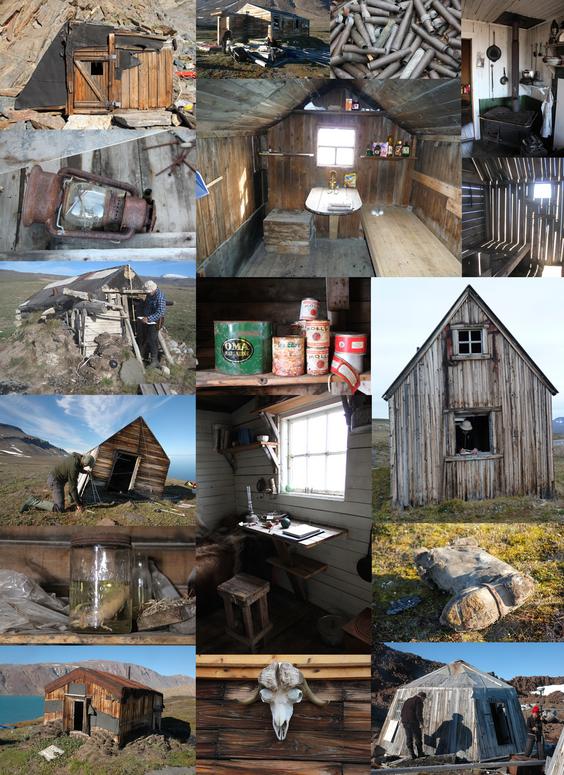 The cabins speak...
On Greenland's East coast there are historical cabins and stations scattered throughout the national park.
National Museum open a special exhibition about the cabins. Hunting lodges that were established between the year 1908-1960 store stories about the Trapper Era, the Struggle for Sovereignty in Northeast Greenland, World War II.
Visit the exhibition and get to know the stories.
The exhibition will be available until September 2023.
If you are prevented from visiting the exhibition, you still have the opportunity to viewing the content through a digitized exhibition:
Memorial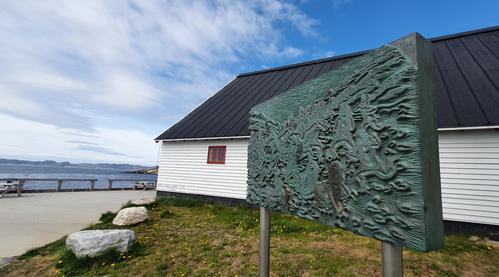 You can once again see the memorial for one of Greenland's most important and most recognized artists, Aron from Kangeq.
The memorial, which was made by Christian "Nuunu" Rosing, was shown for the first time in 1993 and on the 200th anniversary of Aaron's birth, it is now again to be found outside the museum.
ICH UNESCO 16.COM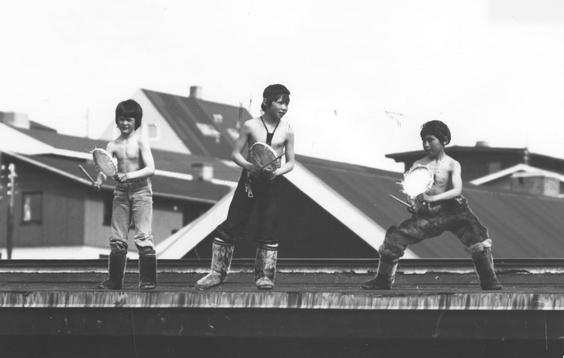 Wednesday, December 15th 2021 is truly a great day for drum dancing. UNESCO inscribed the Inuit drum dancing and singing on the Representative List of the Intangible Cultural Heritage of Humanity.
Read the decision from the UNESCO Commitee here.
The Museum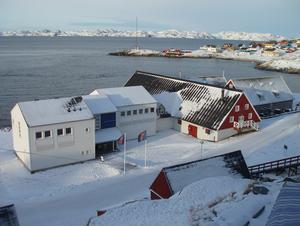 The museum was started in mid-1960s as the first museum in Greenland. The collections have ever since expanded the collections, from excavations and with repatriated material from the Danish National Museum. The museum works with archaeology, recent history, arts and crafts. The museum houses the central registers of listed buildings and monuments and undertakes conservation provisions of the law on protection of monuments and buildings, as well as participating in nature conservancy and urban planning.
The museum advises the Greenlandic government in all affairs regarding permission for excavation of ancient monuments. All excavated material belongs to Greenland.
The Archive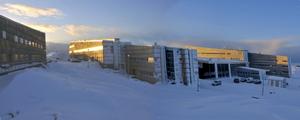 The archive is primarily tasked with ensuring the preservation of archival material and is furthermore responsible for the collection, organization, preservation, registration, research and dissemination of Greenland's cultural and social historical development.
The first law on archives was passed on the 1st November 1982 and on January 1st 1991 the Museum and the National Archives, which previously had been two separate institutions, were merged under the name Greenland National Museum and Archives.
The institution receives records from all public institutions in Greenland as well as from private donators. The archive is available for enquiries concerning records on- or from Greenland.